Carsharing
to the airport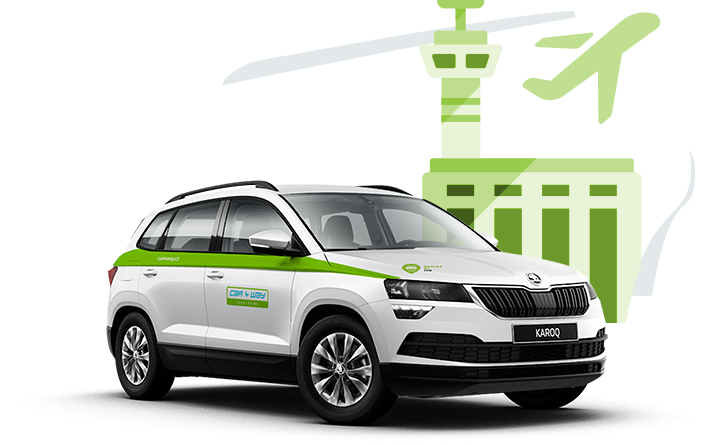 Take CAR4WAY
to the airport!
Driving to and from the airport has never been easier!
We are the only carsharing in Czechia with our private parking space at the airport
Airport bundle will be automatically added to the price of the entire booking

Basic

299 CZK

Comfort

299 CZK

Active

299 CZK
Complete pricelist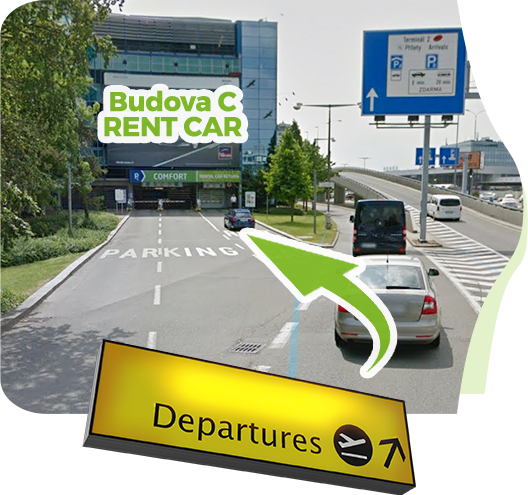 From the city to the airport!
Book the CAR4WAY carsharing car in Prague*
and choose the Airport bundle.
* The car must be selected from free carsharing Prague zone. It is not possible to go to the airport by a carsharing car from Brno. It is also not possible to drive a community-mode-car to the airport.
From the airport to the city
Have you landed at the airport and are looking for an easy way to get to the city?
After landing, book your car at the airport
Choose the Airport bundle
Go to the Parking C - RENT A CAR - building
Take the lift to the 2nd floor - VIP PARKING
When exiting, follow the EXIT signs and use the exit card, which you will find prepared in each car.

You will use the card twice
Fist time: at the barrier on the floor; the card shall be returned to you
Second time: on the ground floor, where you shall put it into the machine, and the exit barrier opens

You get where you need to go